Reduces hair growth! Results in 14 days!
Reduces hair growth

Makes you feel fresh 24 hours


Protects your skin from immflamation


Hydrates skin and makes it smooth and soft
Slide for more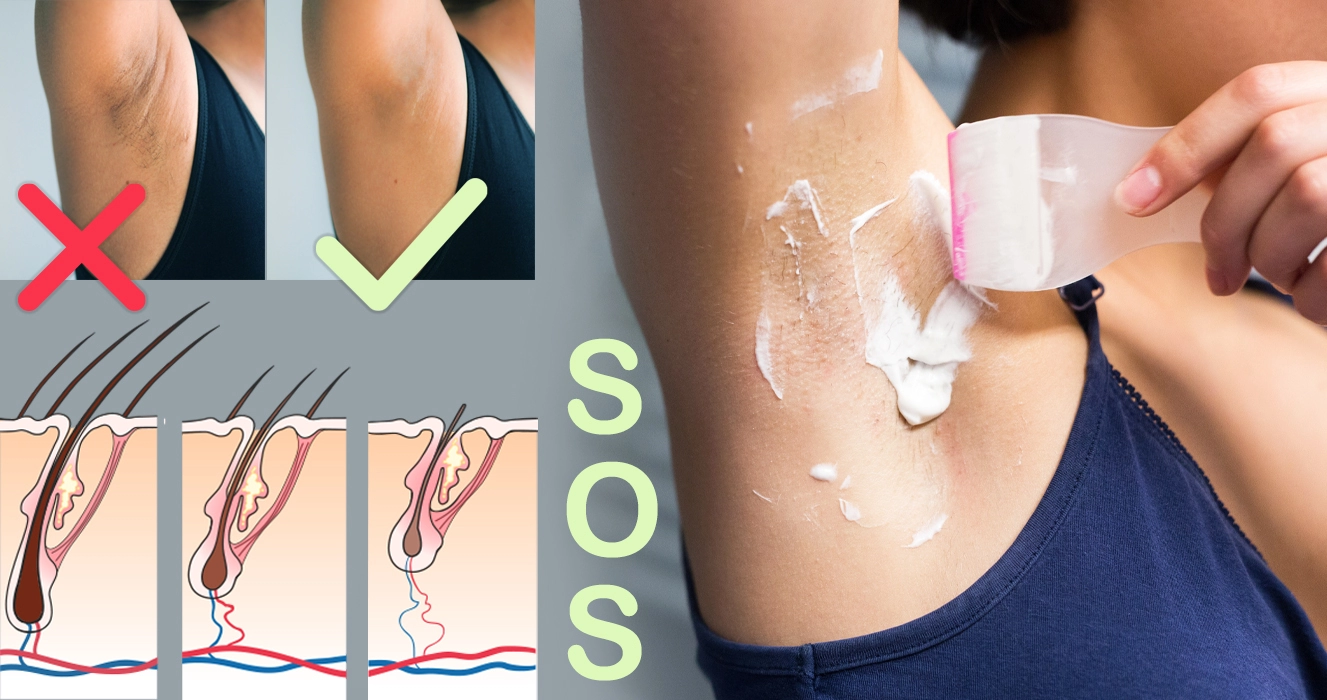 How does it smell?
It has a gentle, fresh citric smell, which lets you feel like a breeze even on your busiest day!



SAGE ESSENTIAL OIL

is reputed to eliminate toxins, provide relief to minor skin abrasions, diminish the appearance of blemishes, and address stretch marks, sores, and swelling. Its moisturizing and conditioning properties help soothe dryness and irritation after depilation.



PELARGONIUM GRAVEOLENS OIL

is known to create a balance between oily and dry skin by balancing the production of sebum. This balance assists in boosting and improving the elasticity of the skin. It also stimulates the lymphatic system, releasing excess water that may be retained in the tissue. Pelargonium Graveolens also has therapeutic abilities that can calm irritated skin, clear acne, and heal bruises, burns, cuts, and eczema.



ICELAND MOSS EXTRACT

helps to heal wounds and fight inflammation.



PALMATINE

is a plant extract well-known for its benefits as a hair-growth delayer. It naturally slows the division of cells responsible for creating hair and reduces hair growth.



VITAMIN E

assists in various kinds of cellular restoration - from sun damage to healing support for scars or burns. Vitamin E fights off free radicals on the skin, which occur from daily environmental stressors like unprotected sun exposure and air pollution. Additionally, vitamin E has moisturizing and healing benefits and helps to strengthen skin barrier function, which suffers a lot during depilation.
Client reviews
Epil Star Deodorant- Reduces Hair Growth